EDEN IAS CUSTOMISABLE TEST SERIES COURSE UNDER THE GUIDANCE OF TIRTHANKAR ROY SIR - BATCH START'S BY 18th OCTOBER
EDEN IAS presents a unique test series course keeping "Demand Based Supply" in mind. The aspirants these days face a lot of challenge due to "PACKAGE BASED" or in other words "STEEL FRAME BASED" courses.

The courses offered by many coaching institutions are often bulky, which most of the aspirants don't require. Due to which…. The aspirant often fails to get the real idea of growth as per subject or paper or they miss many tests even after paying huge amount.
Benefits of Test Series Customization
You can subscribe as per your need.

(Minimum 4 Tests)

Tackle this years Mains in short period (

81 days

between Prelims & Mains 2020)
You can focus of your grey areas related to a particular subject or paper.
You can discover your unique strength related to a paper through personalized mentorship.
You can plan the test series as per your convenient study routine, which will help you to cover every nook & corner of the syllabus thoroughly.

Cost-efficient & you only pay for what you attempt.
Course Structure

The aspirants can choose minimum 4 subject – any (GS I, II, III, IV); any combination for test series. Viz; 4 Tests of GS I; all 4 GS I, II, III, IV; all 4 GS II etc.…
Flexible Dates for tests.
Personalized guidance – one to one interaction with Tirthankar Roychowdhary Sir & Team.
Detailed Model answers | No video discussion available.
Evaluation within 7 days.
100 limited seats.
ETHICS & ESSAY – Specially checked by Tirthankar Roychowdhary Sir & mentorship.

Every Test costs you RS.800 Inc tax.
Special Features !!!
STUDENTS Registering for more then 5 tests, will avail a book on "70 Thinkers & 70 Thoughts written by Tirthankar Roychowdhary Sir.
Get 10% discount, if you are an old student of EDEN IAS.
Get Essay writing module (Guiding class by Tirthankar Roy Sir) with 5 tests sets.
Contact - 9311092321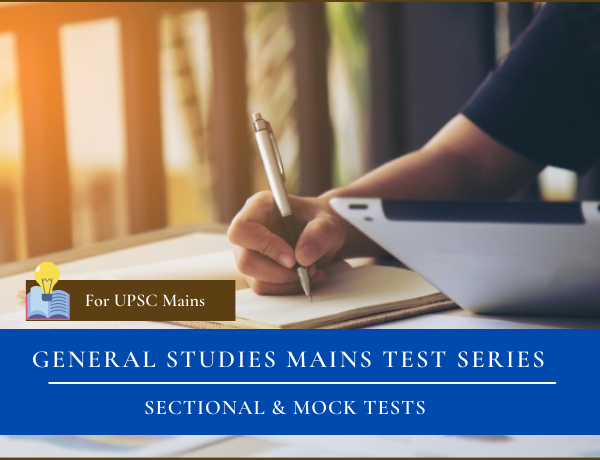 {{ (testimonial.message.length>25?testimonial.message.substr(0,250)+'...':testimonial.message)}}