GS MAINS TEST SERIES - 2021 & 2022
By --
COURSE OVERVIEW
EDEN IAS presents the most comprehensive test series for UPSC Civil Services Mains Examination 2021 and 2022. Under this Mains Test Series, we are going to cover General Studies papers I, II, III, IV and Essay. This Mains Test Series is reliable for a proper horizontal and vertical coverage of IAS Mains syllabus by taking every topics, sub-topics and micro topics in consideration. This is a best GS Mains Test Series Course for those UPSC aspirants who want a gradual coverage of all GS Papers as per the demands and pattern of UPSC Mains Examination 2021 and 2022.
The division of the schedule is done in such a way, that an aspirant can gradually dedicate every sectional test to a particular subject under any of the general Studies paper. This test series is available in both Online & Offline*.
Test Evaluation – The evaluation of answer sheets will be done in 7 working days with a proper feedback (well-commented), suggestions and guidance by the faculty. The evaluation will be based on marking standards and desired writing pattern of UPSC Mains examination.
Model Answer – This Mains test series is backed by well prepared model answers for each sectional test. These model answers are given to aspirants to make them understand a proper presentation and structure for a GS Mains answer, also it will help aspirants to understand the concept demand, related keywords, needed flow chart, diagrams for the mains answer writing. It will also help the aspirant to analyze the various dimensions, and inspire them to innovate their answers.
Mentorship – This course will help the aspirants to clear their doubts related to all the GS subjects through one-to-one session. The mentors are going to give individual attention to every aspirant. Aspirants can increase their mental ability through the discussion on wide web interaction platform.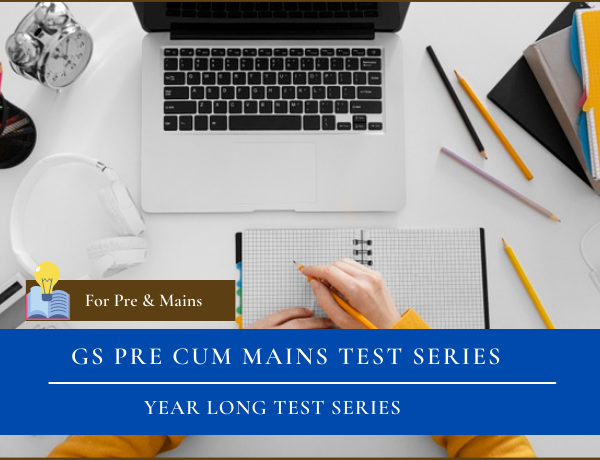 {{ (testimonial.message.length>25?testimonial.message.substr(0,250)+'...':testimonial.message)}}