IAS FOUNDATION COURSE 2022-2023 [ GS + CSAT ] UTKARSH
By --
INTRODUCTION
EDEN IAS – Utkarsh is one stop solution for Civil Services preparation for aspirants who are in the final year of their graduation, graduate, post graduate or above. This course covers the entire UPSC preparation (Prelims – Mains – Interview) in one year. If you are searching for the best IAS coaching in Delhi then this course is an answer to your search. We provide the coaching in both Offline and online modes. We believe in a comprehensive preparation which just not helps you to compete as a beginner but also it helps you to compete with various old competitors who have already attempted the examination (given a Mains or Interview before) and are going to appear again with you.
There is multi stage preparation approach to leave no stones unturned for this exam. Every aspirant wants to crack UPSC/ IAS exam in their first attempt, so it is necessary to follow every preparation step which most of the aspirants skip in their first attempt due to the miss management of time.
Under this course we start with very scratch level and cover the entire syllabus on UPSC parameters. It is also very important to develop a good presentation skill so that whatever you have prepared can be presented in the best way before the examiner. Also, it is equally important to carry a confident mind and personality for the exam day an Interview. We believe in formal revision mechanism; we organize sessions for revision before Prelims and Mains examination. The course is concluded by Interview guidance course and mock Interviews.
New Delhi is a hub for Best IAS coaching in India, in this crowd it is very important to choose the best for yourself as you have limited time and limited number of attempts. The best way to choose your UPSC coaching is by watching the quality of class lectures and the strategy for the year. Always have this in your check list that a Civil Services coaching should be crystal clear with their syllabus approach and the preparation strategy.
COURSE STRUCTURE
STAGE I – We will cover the entire Prelims and Mains Syllabus in Pre cum Mains mode together, first of all we will cover the overlapping subject syllabus which comes in both Prelims and Mains exams (Eg; Polity, History- Ancient- Medieval – Modern – Art & Culture, Geography, Economy, Environment & Ecology, Science & Technology etc) through regular classes (One subject at a time; next subject starts after the completion of the running subject in the class) from -
Monday to Friday (duration – 02 – 2.5 Hrs.) [Classes based on both NCERT and Standard sources coverage]

Daily Home Works related to the subject matter taught in the class (1 subjective question with detailed model answer). – [For Mains oriented preparation]

Daily MCQ's practice (10 questions) – [For Prelims oriented preparation]

Daily News Impulse (6 -8 Important topics from daily News Paper).

Weekly Current Affairs Editorial Classes – Every Sunday; covering newspapers, magazines, AIR, PIB etc… with WCR magazine.

We take a Sectional Test on the subject after the completion of the subject; 100 questions – Prelims (MCQ Test), 20 questions – Mains (Written Test), Debate – on the topic related to that subject.

Result and Reports of the test – Feedback and Counselling for better performance in next test.

Complete comprehensive Study Material in form of

books

and class notes.

Daily doubt counter availability and one to one interaction with teachers.
STAGE II– We will move to the next stage to cover the Mains specific subjects after the completion of overlapping subjects; These Mains specific subjects are mostly driven or interlinked with those overlapping subjects. (Eg; It becomes easier to understand GOVERNANCE, IR, SOCIAL JUSTICE, SOCIETY etc after studying INDIAN POLITY | As it becomes easy to understand ENVIRONMENT & ECOLOGY, DISASTER MANAGEMENT etc after studying Geography…. And so on)
Mon – Fri (2.5 Hrs. classes) on subjects like World History, Post-Independence History, Society, Governance, IR, Social Justice, Agriculture, Internal Security & Disaster Management etc..) one by one.

Mains Enrichment – through Daily Mains Answer Writing – STEPS.

Marks Scoring subject enrichment – Proper coverage of GS Paper IV (Ethics) through classes and case studies.

Essay Writing Practice – from the beginning on Ever Saturday (As a holiday homework)

Complete comprehensive Study Material in form of books and class notes.

Daily doubt counter availability and one to one interaction with teachers.
STAGE III – This stage begins, when the UPSC releases the application for the Prelims examination. We start our focused revision on Prelims, the course is quite famous for its high selection ratio in Prelims exam – known as MISSION PRELIM, which mostly students from other coaching join as a crash course or revision course (As their coaching doesn't provide them revision classes) but for our students – The revision classes are not chargeable under foundation course.
A complete 90 days revision for subjects like – Geography, Polity, Economy, History, Environment – Ecology and General Science. (Complete GS related revision for Prelims.)

A complete 3 Months revision to the current affairs of 1 -2 Years.

Daily Target based MCQ Test series for GS & Current Affairs.

All India Prelims Mock Test Series.

Now we provide consolidated short notes for quick revision and mentorship under faculty 24*7 guidance.

CSAT Classes and practice sessions.
STAGE IV – This stage begins just after the commencement of Prelims Examination. We start with the focused revision for Main's examination through MISSION MAINS program.
Revision classes for Mains specific subjects.

Focus on marks scoring subjects like Essay &

Ethics

.

Case Studies enrichment classes for

ethics

.

Rigorous Answer writing practice and coverage of syllabus through writing.

Daily based evaluation and mentorship on answer writing.

All India Mains Mock Test Series.

Mains specific study material for revision.

Current Affairs Editorial classes for revision.
STAGE V – Interview Guidance Program under the team of experts
Mock Interview.

Personality development.

Interview specific classes for covering related issues.

Detailed Application Form (DAF) preparation.
Apart from this technique of preparation, we provide a personalized guidance and way of mentorship through these programs…
Report – Analysis- Feedback (RAF) -

We try to develop a progress graph of every aspirant from our foundation batch on the basis of their – Attendance of their daily homework in class, performance in tests and active participation in class, to develop a proper Civil Services aspirant.

Counselling Support –

We provide a proper niche for educational and psychological counselling support, which is a must as you are preparing for Asia's one of the toughest examinations for which you need a good mental Health.

My Mentor's Desk –

We provide individual attention to every student in the class and after the classes every student gets a mentor under whom he can grow personally.
FAQs – FREQUENTLY ASKED QUESTIONS
Q. How to start UPSC/IAS Exam preparation?
The Civil Services Exam preparation journey can be the most beautiful journey of your life which can shape at least next 30 years of your life. It is very important to start your preparation on a right track from the beginning itself. Ideally it takes a year to prepare the exam if you can vest your best. This preparation demands the best version of you.
Under EDEN IAS Utkarsh course we start with scratch, which is NCERT, choosing the smart way out, we amalgamate the NCERT with standard study material and then deliver the content to the aspirants, which saves their time. A daily based homework system prepares the aspirant for their initial level answer writing, which gradually shows the result in Weekly and Monthly test series.
After covering each and every subject one after one, we head towards to the revision and advance answer writing to develop the exam day approach.
In short, proper syllabus coverage, multiple times revision and rigorous answer writing and MCQs practice is the key to success for UPSC examination.
Q. What are the best books, resources and study material for UPSC/ IAS?
There are many experts and toppers who say, that an aspirant should keep their resources limited. We at EDEN IAS, provide a set of 23 study material, which can be taken as a compilation of many useful standard sources, along with this we provide a set of special revision material for before Prelims and Mains revision.
Aspirants after reading these materials can choose to read one or two standard books, but most of the books in our set are more than sufficient for that subject like – World History, Post-Independence Indian History, Society, Governance, Agriculture, IR, Ethics, Environment and Ecology, Polity etc…
Q. What is the fee structure of a UPSC/ IAS coaching?
EDEN IAS provides the entire GS Prelims cum Mains course with Interview and CSAT in 97000/- + GST (18%) for classroom (Offline Mode) and 88500/- + GST (18%) for online Mode. The receipt can be received from the EDEN IAS administration.
Q. Is there any qualitative difference between Online and Offline classes?
We put our equal effort in both the modes and provide the same classes in both online and offline modes. The teachers are same, strategy and tests are also same. Online aspirants can get individual mentorship and doubt counter.
Q. How to take admission in EDEN IAS?
The admission process can be done in both online and offline modes. The aspirants can visit the EDEN IAS main branch in New Delhi and can fill the registration form, after the approval of the registration, they can pay the fee and proceed for the admission process. This process can be done in online mode. The I- Cards and study material can be collected from the centre and can also apply for the currier service to receive the study material by post at your door step.
For Online registration – visit our website www.edenias.com and fill the registration form after submitting, check in with the payment gateway and for further assistance contact the team at 9310855720, 9354344200, 9315227819, 9311092321. Or email us connect.edenias@gmail.com
| | |
| --- | --- |
| BATCH DATE | 06/09/2021 |
| SYLLABUS COVERAGE | 12 Months |
| REVISION | 6 Months |
| MODE | Offline & Online |
| WEEKLY TESTS | Yes |
| MONTHLY TEST | Yes |
| ALL INDIA MOCK TEST | Yes |
| ANSWER WRITING | Daily |
| REVISION | Both Prelims & Mains |
| CLASSES | 2.5 – 5 Hrs./ Day (Mon -Fri) |
| CLASS NOTES | Yes |
| CASE STUDIES | 100 |
| ESSAY WRITING | Yes |
| MENTORSHIP | Yes |
| STUDY MATERIAL | Yes (23 Booklets) |
| CLASS STRENGTH | 70 to 90/Class |
| FACULTY | EDEN IAS Team |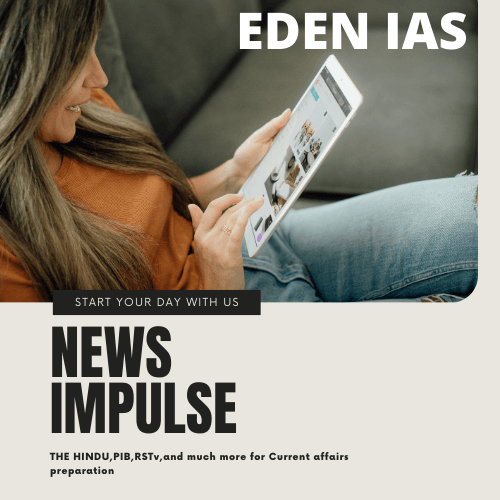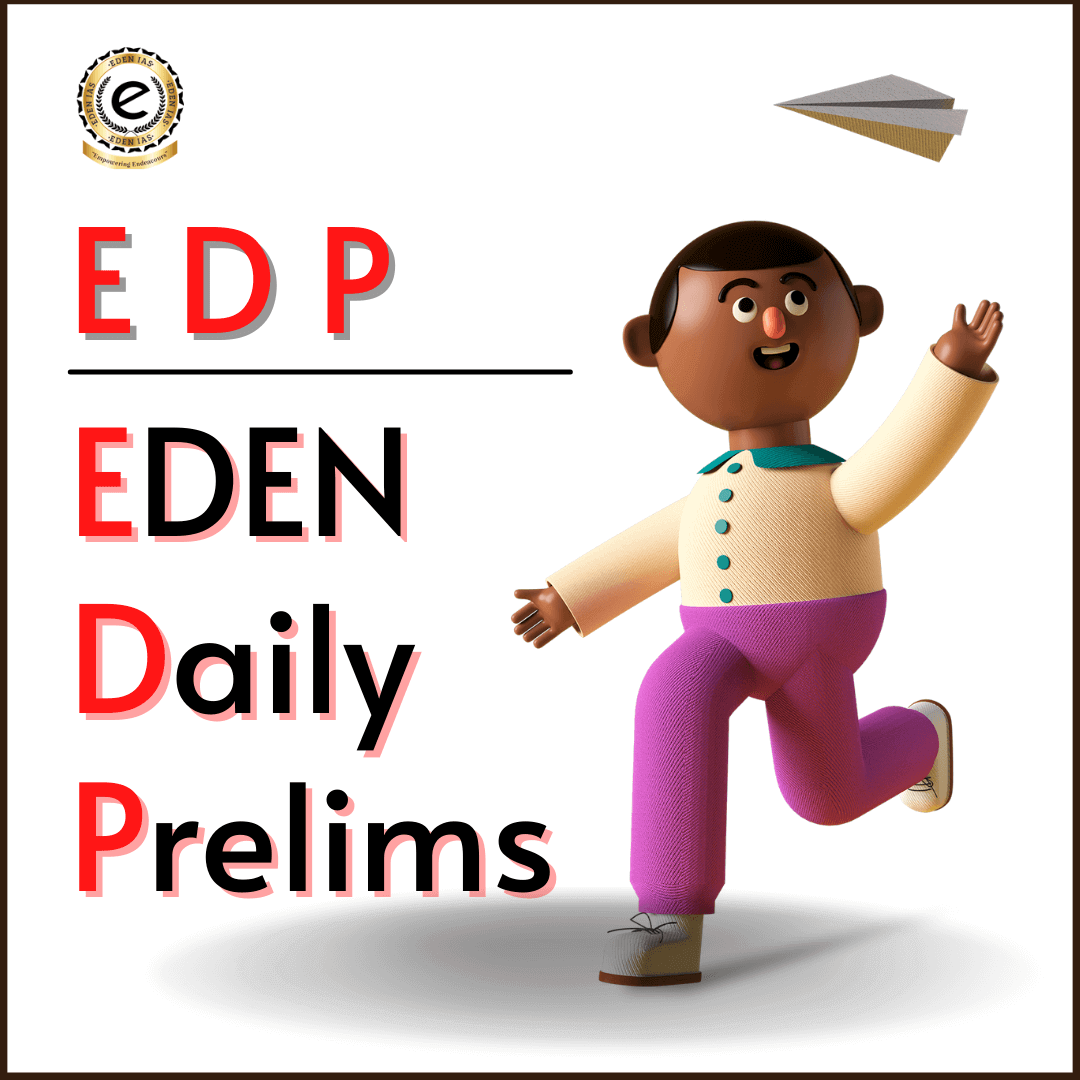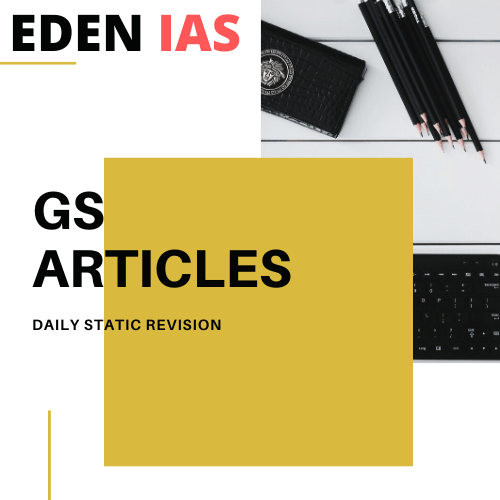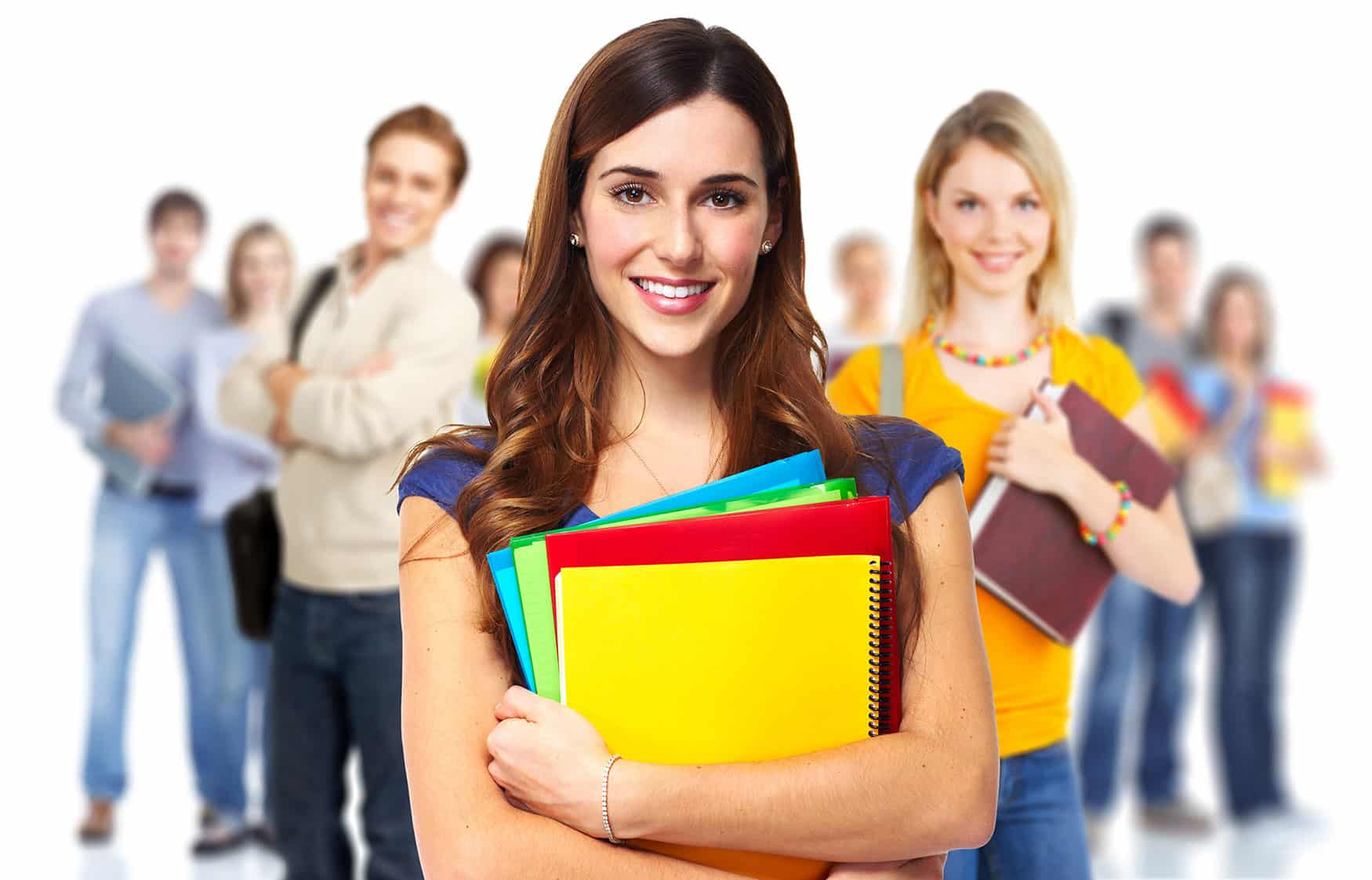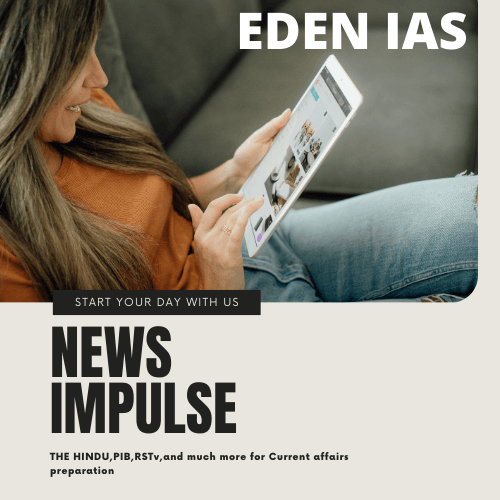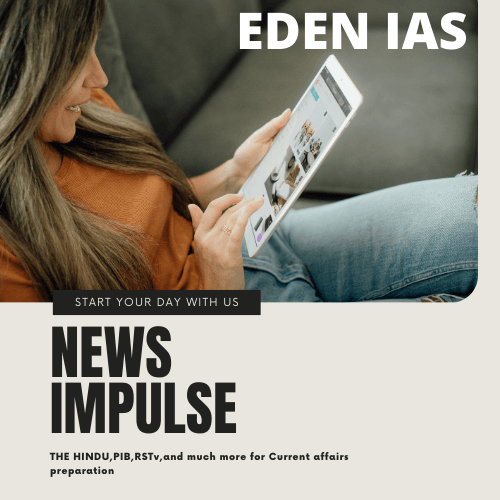 {{ (testimonial.message.length>25?testimonial.message.substr(0,250)+'...':testimonial.message)}}