Syllabus Section: Defence Technology
Why in News?
DRDO develops crystal blades for aero engines.
About:
This is part of a programme taken up by Defence Metallurgical Research Laboratory (DMRL) to develop five sets of single crystal high-pressure turbine (HPT) blades using a nickel-based superalloy.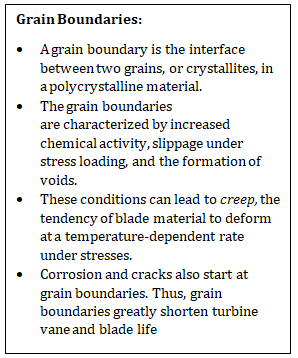 Single Crystal Blades Technology
The Single Crystal blades are made of nickel based super alloys. These alloys are capable of withstanding high temperatures.

To offset the limitations imposed by grain boundaries in polycrystalline materials, metallurgists have sought to eliminate grain boundaries from turbine airfoils altogether, by inventing techniques to cast single-crystal turbine blades and vanes, and design alloys to be used exclusively in single-crystal form.
Significance:
This development marks a major technological breakthrough. Very few countries such as the U.S., the U.K., France and Russia have the capability to design and manufacture such single crystal components.

The helicopters need powerful and compact aero engines to operate in extreme conditions. In order to achieve this, Single Crystal Blades are essential.
Source: All India News